Rack'N'Roll Pool League & Tournaments
Welcome to the league website. Here you will find league results and fixtures, aswell as news about upcoming tournaments and leagues at the Rack'n'Roll Leicester.
Rack n Roll pool league and tournaments information.
Welcome to the Rack 'n' Roll 9-Ball bar Pool League and Tournaments website. This is the place to find all the latest news, fixtures, results and information on upcoming leagues and tournaments.
The Rack 'n' Roll Pool League runs on a Tuesday nights. Seasons run twice yearly with Summer season usually running between May to September and Winter season running from October to March. The Rack 'n' Roll also host regular competitions such as 9 ball, 10 ball and scotch doubles as well as Leicester's biggest and best annual pool tournament, The Rack 'n' Roll 9-Ball Open, which in years gone by has attracted some of the country's top 9-Ballers.
So why not come down or contact Keith for any info on the league and tournaments or any questions you may have about upcoming leagues and tournaments.
If you have any venue or business related questions then please contact the club directly on 0116 233 2929 or via the Facebook page link above. This website's contact facility is just for 9 ball league and tournament queries only.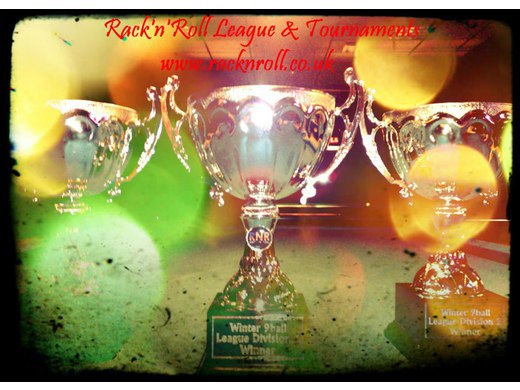 Social, News & Weather
Contact List
Keith Walkerdine
Keithw79@live.co.uk
Leicester, UK
Partly cloudy

3°C
Wind
Humidity
14 MPH WSW
81%
Never miss an update
Follow the site to get the latest news and results straight to your email